20 April 2021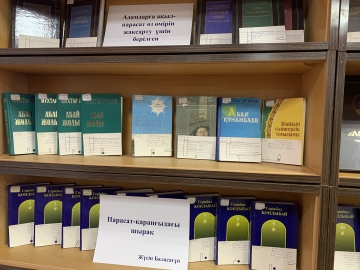 In the library of the college within the framework of the project "Adaldyk alany" opened the corner " Parasat Zholy
 In the library of the Mangistau Polytechnic College named after H. Uzbekgaliyev, a corner "Parasat Zholy" was opened within the framework of the project "Adaldyk Alany". Parasat Zholy is a project aimed at forming the principles of honesty, integrity, justice, as well as promoting the values of...
26 March 2021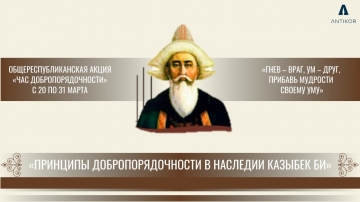 PRINCIPLES OF INTEGRITY IN THE LEGACY OF KAZYBEK BI
The principles of justice, prudence and wise words of the steppe genius, an outstanding political figure of the Kazakh Khanate Kazybek bi are presented in the next "Hour of Integrity" of the Anti-Corruption Agency. Kazybek bi is one of the three great biys of the Kazakh people of the XVII-XVIII...
8 February 2021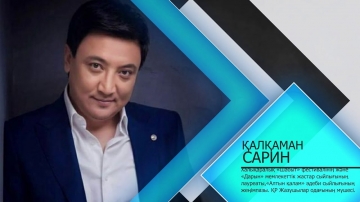 KALKAMAN SARIN SPENT THE " HOUR OF INTEGRITY»
The Anti-Corruption Agency continues to promote the principles of integrity among young people through online lessons. So, the guest of the next action "Hour of Integrity" was a famous poet, a bright representative of modern Kazakh literature and culture Kalkaman Sarin. In the lecture, the...
22 January 2021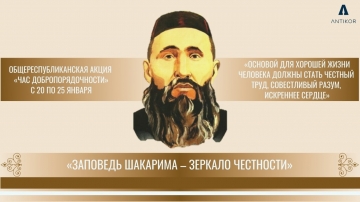 AN HOUR OF INTEGRITY WAS HELD ON THE TOPIC: "THE COMMANDMENT OF SHAKARIM-THE MIRROR OF HONESTY»
Today, at the initiative of the Anti – Corruption Agency of the Republic of Kazakhstan, another online lesson of integrity was held on the topic "The Commandment of Shakarim-the mirror of honesty". One of the prominent representatives of the Kazakh people, the philosopher-poet Shakarim...